Steps on How to End a Relationship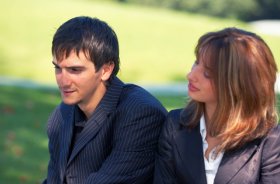 Wondering how to end a relationship? It's definitely not something you want to do, but sometimes you just have to do it.
These things don't always work out the way that we want them to and even though you like the person, you may have to end a relationship at some point in your life.
Of course you want to do this the right way. So here are some excellent tips that can be helpful to those wondering how.
Keep Your Emotions in Check
Figuring out how is not always easy, but one of the most important things you must do when you are going to do this is to keep your emotions in check.
Angry emotions and painful emotions should be kept to yourself. Don't be mean and don't show your pain of doing this either.
You just need to be open and very honest with the other person.
End it Yourself
Some people who want to end it decide to just wait until the other person does it. This is not the right option.
If you think that the relationship needs to end, then you need to do it. Not only is it the right thing to do, but you also get to choose the environment and situation that you are in, which can be important.
Speak Calmly
When trying to decide how to end a relationship, you definitely want to make sure that you speak calmly.
Don't start pointing fingers and blaming your partner for things in the relationship.
Simply state calmly that you want to break up and let them know why. This is not the time for a lot of drama to happen.
Listen to Your Partner
Even if you don't want to hear what they have to say, you really owe it to your partner to hear out what they have to say.
Even if it is about continuing your relationship, you need to listen to them.
This way they know that they were able to speak as well when this happened, which can help them out in the future.
It's not easy figuring out how to end a relationship, but it is necessary. Be a lady or a gentlemen when you do this.
This way you do things the right way and you can avoid any big scenes or any more hurt and pain than is necessary.
How'd You End Your Last Relationship?
Did your last relationship end badly? Who ended it, was it you or them? How, what and where did it end? What brought it or took it there? Well you can bring it here. ;)

Maybe you can finally find out what went wrong or get a better understanding of it all. Or maybe you'd just like to finally get if off your chest or from off the bottom on your shoe. Share your story and/or maybe a photo with your new friends in this friendly all come get some forum!

And Please, keep it clean!
What Other Visitors Have Said
Click below to see contributions from other visitors to this page...