How Do I Read My Daily Horoscope?
Yes, how do I read my daily horoscope?
While there is no absolute guarantee that we can have knowledge of what the future has in store, we can at least get a glimpse at what might be in store for us when we read our daily horoscope.
There are many ways of checking horoscopes and the internet provides a very easy way of doing so.
However, if you have never looked into astrology before and you have the question, "How do I read my horoscope?" then read on.
There are numerous websites, which allow you to view your daily horoscope, and once you have found one you like you can simply bookmark it and return to it day after day.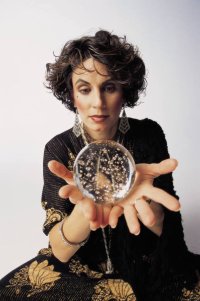 Here are some points to consider when asking.
Understand What's Being Read
One of the most important things when checking out your daily horoscope is to be able to understand the information in the reading.
The information from your daily horoscope has to be applied to your own personal situation. It is often very tricky when starting out reading horoscopes to be able to decipher information and relate this information to your life.
You may have to read and re-read your daily horoscope to begin with, and consider your life at this moment in time and the near future and see if you are able to relate the prediction in any way to what is happening around you.
Don't Get Carried Away
However, when reading horoscopes it is important not to be carried away with what you are reading.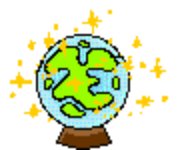 It is all right to use any information you find in your horoscope to help you in decision-making, but do not allow what you read to rule your life and make life-changing decisions for you.
These are just some of the strategies to bear in mind when asking, "How do I read my daily horoscope?"
Related Articles
Return from Read My Daily Horoscope back to the home page.