Is your potential partner a dog or a cuddly bunny? Find out with Chinese horoscope love compatibility.
Chinese Horoscope Love Compatibility
Before you go rushing into a relationship, it might pay to look into Chinese horoscope love compatibility and check the new love of your life out?
Finding out if you are compatible now, may save you a great deal of stress and worry in the future.
Chinese horoscopes are traced back to over 200 years ago and they have been widely used both in the Western and Eastern worlds.
In the USA, both forms of horoscope are used in conjunction with each other to provide you with an insight into your life present and future.
The Western star sign you have is dependent on the month you are born and the Eastern animal sign is dependent on year you are born, and which animal is assigned to that particular year in the Chinese calendar.
When used in combination with each other they are a very powerful way of determining compatibility in relationships. Chinese horoscope compatibility grids, are often one of the most common ways of determining compatibility.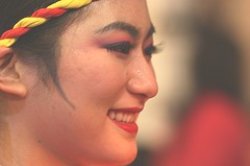 For instance if one partner is a dragon and the other a monkey, a score of 10 is given which is the highest possible score, this of course means total compatibility.
However if one partner is a rabbit and the other a rooster then this provides a score of 2, which might suggest you run away from the relationship as fast as you can!
Are you dating a Snake? LOL. Normally that wouldn't sound so good, but it just might be when you look to the Chinese zodiac to make a love match. The have all kinds of horoscope match meters online. You should go check them out and have fun.
Return from Chinese Horoscope Love Compatibility back to the Read My Daily Horoscope page.