Check out your free yearly horoscope online.

Start the year off with a free yearly horoscope reading. Are you wondering if you might get that promotion this year or find the love of your life?
If so then you may want to read your yearly horoscope online and gain an insight into what the year has in store for you.
You are able to get advice and a guide that you can put to good use which may help you to realize all your dreams.
What better way to start a brand new year than with a horoscope prediction for what may lie in wait for you.
Whatever the prediction, I hope you're doing things in your life to push things along. If you're not happy with your life, make plans on how to change it.
Predictions are just predictions but action speaks louder than words.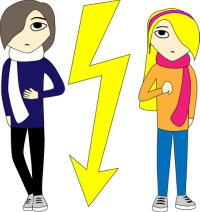 Find out your chances of meeting someone new and starting a relationship that may blossom.
Will this year be the year when your boss recognizes all the hard work you put in last year?
Will there be any issues with your health or your wealth this year? Your horoscope may be able to guide you on all these subjects and more.
One word of warning when reading and interpreting, never take things too seriously.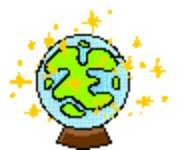 If your horoscope says that, you might have health issues, then do not live your life from day to day looking for them and worrying about them.
Instead, take this as a sign and a way of perhaps preventing or dealing with issues that do arise, if of course they do.
The same goes with any other information from your horoscope. The information supplied in any form of horoscope is there merely to give you an insight, which perhaps you can build off and shape your life.
Return from Free Yearly Horoscope back to the Read My daily Horoscope page.