Catch Your True Love More Easily When you Match Love Horoscopes online.

Match Love Horoscopes - Will your first cast in the sea of love land you a great catch, or should you throw it back and cast again?
They say that there are plenty of fish in the sea!
However, you could spend a great deal of time throwing out your net and reeling it back in before landing your catch of the day.
Wouldn't it make your love life so much easier if you were able to find out how compatible you are with the person you are considering dating?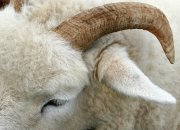 Well you can when you match horoscopes.What are love horoscopes?
With love horoscopes online, you choose your own star sign based on the fact of whether you are male or female.
You then choose the star sign of the person you are dating or who you are considering entering into a relationship with, and click to find out how compatible you may be.
Love horoscopes work by analyzing the characteristics of each star sign to see how well two signs may get on with each other.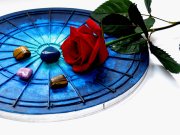 This of course is because each star sign has different traits and these affect all areas of your life.
It goes towards determining our personality, our traits in life and of course our likes and dislikes.
Love horoscopes allow you to compare all of these and help you to find your perfect match.
While being able to match love horoscopes may be useful in helping you to determine if a relationship may work, it is only a guideline.
Sometimes it pays to follow the heart not the mind, and just go with it, despite the fact that your horoscope says the relationship might not work out.
Return from Match Love Horoscopes back to the Read My Daily Horoscope page.