Don't Regret Those Relationship Tattoos Someday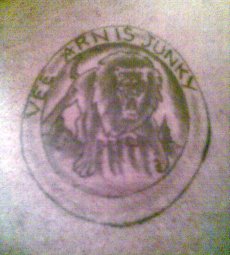 Perhaps relationship tattoos have always been a popular type of body art. Consider the men who came home from war with their girlfriend's or wife's name permanently scribed on their arm.
The new fad of tattoos goes much farther, however, with the women getting in on the act and tattoos showing up on less traditional body parts as well. One popular form of tattoos are matching tattoos that have special meaning for both partners in a couple.
If You Get One, Make Sure it Means Something
These tattoos could even include the name of a child they have had together. Tattoos are often used as a way to commemorate special days and events in a person's life, so it only makes sense for a couple to chronicle their love, special days and special interests in body art.
Be Careful If It's a Boyfriend or Girlfriend
You may be tempted to get your boyfriend or girlfriend's name or initials tattooed on your body. Most people would caution against doing that because you really don't know how your relationship is going to go through the future.
Just having your ex-love's name to remind you of what you lost is bad enough, but if the breakup is extremely painful, that tat is going to bring it all back every time you see it.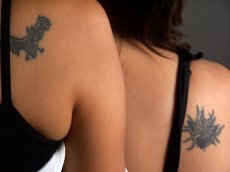 Be Careful With What You Mark Your Body With, And Where You Put It, Period!
In fact, even a symbolic relationship tattoo might have that effect. It's quite possible that a person will grow to regret any tattoo they get. Sometimes a tattoo makes it hard to get a job, as some workplaces require them to be covered up.
It makes sense to keep them in relatively easy to cover places. Also, a tattoo on your back or shoulder will not remind you of a broken relationship later on because you won't be able to see it. Good luck, whatever you decide!
Have A Great Looking or Bizarre Tattoo?
Do you have a great tattoo? Is it a relationship tattoo of a boyfriend or girlfriend? Did you regret getting it?

What made you do it in the first place? Build your own web page with your favorite pictures of your tattoo and the story behind it. Share them here!
What Other Visitors Have Shown and Said
Click below to see contributions from other visitors to this page...

Return from Relationship Tattoos back
to the Relationship Articles page.