Student Teacher Relationships - Is Crucial to Education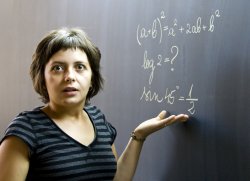 When it comes to positive student teacher relationships, most of the responsibility lands on the teacher.
Many young people come from homes where respect for adults is not taught and a teacher cannot expect the student's respect without being willing to earn it.
What can teachers do to improve their classroom control and relationships with their students?
Remember Why You Wanted To Teach, Or Did You?
For one thing, a teacher should remember why they wanted to teach in the first place. Chances are they really wanted to impact the lives of young people and inspire them to reach their goals.
Unfortunately, the students themselves stand in the way with bad attitudes and disrespectful behavior making it almost impossible for the teacher to get through.
Without a clear vision of why they are there in the first place, a teacher can give in to discouragement.
So how can a teacher improve student teacher relationships in their classes?
First of all, they need to respect the students as human beings and treat them so. Remember that the kids that cause problems are doing so because they have hurts in their lives. Listen when they open up a little and take their problems seriously.
If It's Not Fun Anymore, Then It Becomes Work
Also, it never hurts to keep classes interesting! Students are naturally going to feel better toward a teacher who makes learning fun.
Add new methods and materials as able. Include times of discussion on important topics.
Brush up on the theory of multiple intelligences and look for ways to make your teaching sparkle in the lives of those kids whose gifts are not in the traditional academic areas.
Know your lessons and be prepared. Chances are you can keep those kids growing and learning for a long time.
Return from Student Teacher Relationships page
back to the Types of Relationships page.