Get the Most out of Speed Dating with these Speed Dating Tips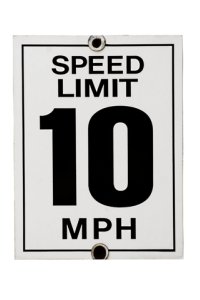 Need speed dating tips? Just what is speed dating anyway?
Speed dating is an organized event in which couples take about three to five minutes to visit with each other before switching to a different partner. Sheesh!
You get to take notes and keep track of which of the people you like the best and at the end you get to reveal who you would like to get to know better.
Obviously, it is a great way to make contacts with possible future romantic partners, so what are some good speed dating tips?
Be Prepared
First of all, prepare yourself with some questions that will tell you a lot about each person. Ask basic getting-to-know-you type questions, like "What do you do for a living?" and "What kind of music do you like."
Have Manners or Just Maybe a Little
;)
If your speed dating event includes a meal, choose something that is not sloppy or hard to eat.
You don't want your potential partner to see you with sauce running down your chin. But then again, keep it real, you are who you are. If you're hungry, so what. ;)
Dress Properly for the occasion, but be comfortable
Remember to dress nicely because first impressions are going to mean a lot. Wear something flattering, comfortable, and suitable to the location of the event.
The best outfits are the ones that make you see "you" at your best when you look in the mirror.
It doesn't matter if the clothes are nice, if they don't feel like "you" then you are not going to feel confident. Again be yourself.
Have an Open Mind and Just Have Fun
Finally, be friendly and fun, but also be honest. In today's world, many things are on the fast track including dating.
While a speed dating event might be just for fun, you might also meet that special someone; so be respectful and tell the truth about things.
Who knows? Speed dating might get you paired up with someone really neat!



Return from Speed Dating Tips back to the RelationshipTips page.