Here's a Few Relationship Repair Tips to Think About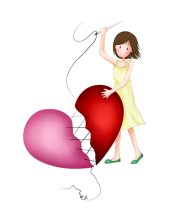 Here are four relationship repair tips that may help to bring you closer together.
Any relationship, no matter how great it is, can break down at some time.
Relationship breakdowns may vary in degree, however it is possible to bring the majority of them back to the status they once were with a little work on both sides.
With this in mind, here are some repair tips you may want to consider.
Communication
Communication is one of the most important skills when your relationship is failing. Talking things over with your partner is essential if you are to recover from your situation.
However, it is essential that both parties are open to communication and are able to get their point of view across openly and freely in any discussions.
Flexibility
Flexibility is a trait that helps in any relationship. Again, flexibility will be needed on both sides. Sit down and before dismissing your partner's point of view really listen, without commenting on what they are saying or need.
Once having done so, you can then give your reply as to why you disagree on the matter and the process may then be reversed.
Remember good times
Sit down and remember good times that you've had together. Think about the first time you met and what it was that attracted you to the other. Ask yourself if anything about your partner has changed or has the change been with you!
Write down problems
It may help if each of you take a pen and paper and write down everything that comes to mind that has changed within the relationship. This may include how you consider the person to have changed or indeed any other thoughts and feelings.
Having included anything and everything you can think of that may be causing a relationship breakdown, you can then sit down and read your notes aloud to each other or swap notes and let the other read yours.
The biggest part of any relationship repair is that both sides want the relationship to work. This of course may take some time.
Many times it may takes months or even years for relationships to go downhill, so you cannot expect to repair this overnight.
And remember, (CCRT) common courtesy, consideration, respect and trust are always necessary for good beginnings and can also be great to get back on track.
Return from Relationship Repair back
to the How to Save a Relationship page.