Safety Tips and Dating Online Advice for Finding True Love Via the Web
Here are some important safety tips and dating online advice to help you stay safe as you pursue true love online.
There are online dating stories that have gone awry.
Today online dating has become more popular than ever.
So many people have busy lives, and instead of traditional dating, many people turn to the web to meet new people and to find a date.
Dating online can be exciting and fun, and many people have met their soul mates via the web today. Of course, while you want to meet the love of your life, you also want to make sure you keep yourself safe.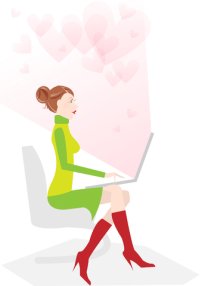 Always Listen to Your Gut
The very top tip when it comes to dating online advice that you must remember is to always, always, always, listen to your gut.
Your body makes you have gut feelings for a reason - it's the way you were made and it is a natural survival instinct that you have to protect yourself.
If you don't feel right about the situation or the person, then listen to that feeling.
When your gut tells you something is wrong, pay attention and, depending on what the red flag is telling you, make an immediate adjustment.

Meet for the First Time in Public and Away from Your Home
Another important tip for safety when you're looking for true love online is to meet for the first time in public and away from your home. Whether you are a guy or a gal, this is an important piece of dating online advice you need to keep in mind.
Before you get to know them in person, you should choose a public place where there are other people so you feel safe and comfortable. Don't even let the person come pick you up.
Later you can share your address when you feel more comfortable with the person and know more about them. While you want to find love, don't rush into things or you may regret it. Then again, it all depends on how you feel when you do things.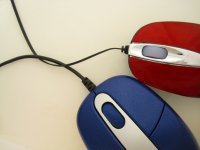 Avoid Drinking Alcohol
Avoid drinking alcohol when you go out with someone from the web for the very first time. Drinking even a little bit can dull your judgment so you aren't on top of your game.
Take this piece of dating online advice and make sure you just avoid the alcohol altogether for the first date with someone you've met on the web.
Don't Just Assume the Person is Safe
You should never just assume the person is safe. Even if you already feel extremely connected to that person and you feel pretty smitten, you can't just assume that the person is safe, man or woman.
It's important to never let your guard down when you are first going out. Even if that person claims to be safe, don't let the assumptions get you. Follow this dating online advice for your own safety.
Let a Few People Know Where You'll Be and Who You'll Be With
Last of all, it's a good idea to let a few people know where you'll be and who you'll be with. Give them the exact address of where you'll be and consider setting up a time where you call them and check in with them so that they know you are safe.
This is just basic safety that will keep you from having a bad experience. While you can find love online, you want to do it the right way and the safe way. If you want to find that special person in your life, keep these safety tips in mind to find true love in a safe way.



Return from Dating Online Advice back to the Online Relationships page.