Christian Relationship Advice 101 Pleasing God with Your Relationship

Consider some Christian relationship advice, before you go looking for the Christian man or woman of your dreams.
If you're a Christian and ready to start dating; no doubt you are looking for a date that shares your faith and passion.
Christian singles today have a lot of challenges to deal with in the dating world.
Here is a look at first date tips for guys and gals.
First Date Tips
When it comes to the first date, sometimes this can be the most difficult date of all. You may feel a bit uncomfortable at first and nervous too, but with the right advice, your first date can go smoothly. Here are a few tips to help you out on the first date.
Try to Relax
One of the most important tips for your first date is to try to relax. You want your date to be fun and it won't be if you can't relax.
Don't take the date too seriously. Relax and have a great time.
If you've already met and have spoken with that person face to face and on the phone a couple times, then you should already know if there should even be a date Right?
If all that's the case, then you both should be fine when it's actually show time.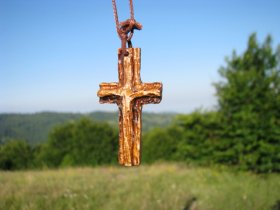 Display Confidence
One of the best pieces of christian relationship advice for your first date is to display confidence. Even if you don't feel too confident, show your confidence anyway. Putting yourself down is not an option.
Don't Blurt Out Everything
Keep from blurting out everything about yourself on the first date. Some things should be kept a mystery. After all, you want to have something to talk about in the future. Sometimes you have to spoon feed some things.
But do try and be straight and disclose any information you think the other person should know. Meaning if there is something about you that may have an effect on someone else, then I feel it's your moral obligation to let the other person know.
Stay Positive
Go on your date feeling positive. Remind yourself it will be great and you'll love it.
Sex
Now that issue of sex, which that's all up to you both. I've seen in some Christian relationships there is sex, and in some there is not.
That's all up to what both of you believe in and what's comfortable for the both of you. Just make sure you're both on the same page about it from the very beginning.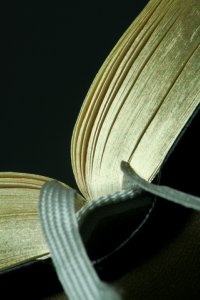 Special Advice for the Guys
Guys, there is some Christian relationship advice that is specifically important to you.
You want to treat a woman in a kind way when you're dating, so you need to understand a few things. First of all, understand that you are different and that you'll both think differently.
Know that women are motivated by feeling cherished, that women like to share problems to get rid of stress and the think in a different way than you do.
It's important to know what can upset a woman as well, so you don't do the unforgivable. Never dismiss her thoughts and feelings don't ignore her. Avoid these things and you'll be on the right track when dating.
Special Advice for the Gals
Now for the gals, there is some Christian relationship advice you need to be aware of as well. Understanding men is important when you are dating. Know that he values power and accomplishments. And that he is motivated by respect.
Understand that most men and women want both companionship in a relationship. You can make a man feel special by paying attention, being his fan, laughing at his jokes, only if they're truly funny, ;) respecting him, and showing that you trust him.
One big thing to avoid is trying to change a guy. Men are proud and they don't want to be changed, so don't expect to change him when you start dating or even if you marry him in the future.

Return from Christian Relationship Advice
back to the Improve Relationships